GOVERNMENT INFORMATION
Many government agencies and organizations have created websites for specific content areas and age groups.
Use this gateway to get access to websites from U.S. government agencies on topics such as the government, art and music, science, reading and writing, jobs, money, history, social studies, online safety, health and safety, and fitness and nutrition.


Ben's Guide to the U.S. Government
Learn about a variety of topics about the U.S. government, including branches of government, how laws are made, the election process, some historical documents (which are primary sources), and symbols, songs, and buildings and monuments.

LITERARY CRITICISM
Literary criticism is in-depth analysis and judgment of a piece of literature or an author's writings.
It may include questioning the author's reasons or motives, and how the work affects the reader. It may be a comparison of two or more pieces of literature.
These are a few sources for literary criticism; sometimes information from a print book sources can be found in periodicals databases.
Contemporary Literary Criticism (book series)

Twentieth-Century Literary Criticism (book series)

Poetry for Students (book series)
Literature Criticism Online (database)
Literature Resource Center (database)
Literary Reference Center (database)

Literary criticism links from the Internet Public Library
This contains "critical and biographic websites about authors and their works that can be browsed by author, by title, or by nationality and literary period."
OREGON BLUE BOOK
The Oregon Blue Book is the state's official directory and fact book.
This resource covers a wide variety of information about Oregon, including the following:

 
lists of notable people, cultural events, and education
state song and state symbols
almanac and maps
history of Oregon, our state Constitution, and elections
weather, land use, environment, and natural resources
listings and descriptions of government agencies and educational institutions
information on the arts, media, and other cultural institutions
Either on the shelf or online, the Oregon Blue Book is the place to go for the most up-to-date information about our state and its government. 


STATISTICAL RESOURCES
Statistics are facts in number form. They are collected by government agencies and other organizations. You can find statistics about almost any category, including population, income, housing, education, economics, weather, and much more.



United States Census Data
The Census Bureau serves as the leading source of quality data about the United States' people and economy.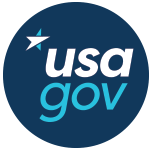 USA.gov's Data & Statistics about the U.S. 
This is a gateway to statistics from many United States federal agencies.
Provides a summary of the demographics, geography, communications, government, economy, and military of over 250 countries in the world.




---