August 13, 2014
National Geographic Kids Now Available on OSLIS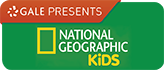 Great news! We now have access to National Geographic Kids (NGK) on OSLIS.

What is National Geographic Kids?
National Geographic Kids is a Gale database aimed at K-8 students. It includes access to National Geographic Kids magazine from 2009 to the present (3 month embargo), 200 National Geographic Kids books, and 500 kid-friendly and downloadable images. As the Gale NGK webpage points out, the database is full of authoritative nonfiction content, aka informational text, that supports Common Core and other standards.
How Do I Access NGK?
All statewide databases – the Gale suite plus LearningExpress Library – are available to the Oregon K-12 community via the Find Information pages on OSLIS – elementary student, elementary educator, secondary student, and secondary educator. NGK is featured on both the elementary and secondary skins (versions). Remember that we have access to more Gale databases than we can feature. To see the full list of Gale databases, or common menu, click on PowerSearch on any OSLIS Find Information page. When prompted for a login, use the same credentials you use to access other Gale databases. If you do not know your district's or private school's Gale login, please ask me for it.
How Can I Learn To Use NGK?
You have a couple of options for getting familiar with National Geographic Kids. There are two short tutorials, one called Basics and the other Searching. Also, there will be two National Geographic Kids webinars just for Oregon school library staff and educators. As time permits, the trainer will also explain how to use the new Kids InfoBits interface. The first webinar is on Friday, September 5th at 8:30 am Pacific, and the other is on September 29th at 3:30 pm Pacific. One session will be recorded and available for later viewing. I will post more details about the Oregon webinars later. Please promote the learning opportunities with pertinent teachers in your building or district.

Why Do We Now Have Access to NGK?
On behalf of the Statewide Database Licensing Program and after an RFP evaluation process with the Statewide Database Licensing Advisory Council, the State Library just renewed the Gale contract. As part of the renewal and at no extra cost, we now have access to National Geographic Kids, Business Insights: Essentials was upgraded to Business Insights: Global, and over 250 ebooks were added to Gale Virtual Reference Library. You may have read the article about the new Gale content in the August issue of Letter to Libraries Online (LTLO), the State Library's newsletter.   

If you have questions, please ask.

Thanks,
Jen
Jennifer Maurer
School Library Consultant
Oregon State Library

P.S. You may have noticed that we are slowly getting the new graphics on OSLIS. When the update is complete, I will make an official announcement.